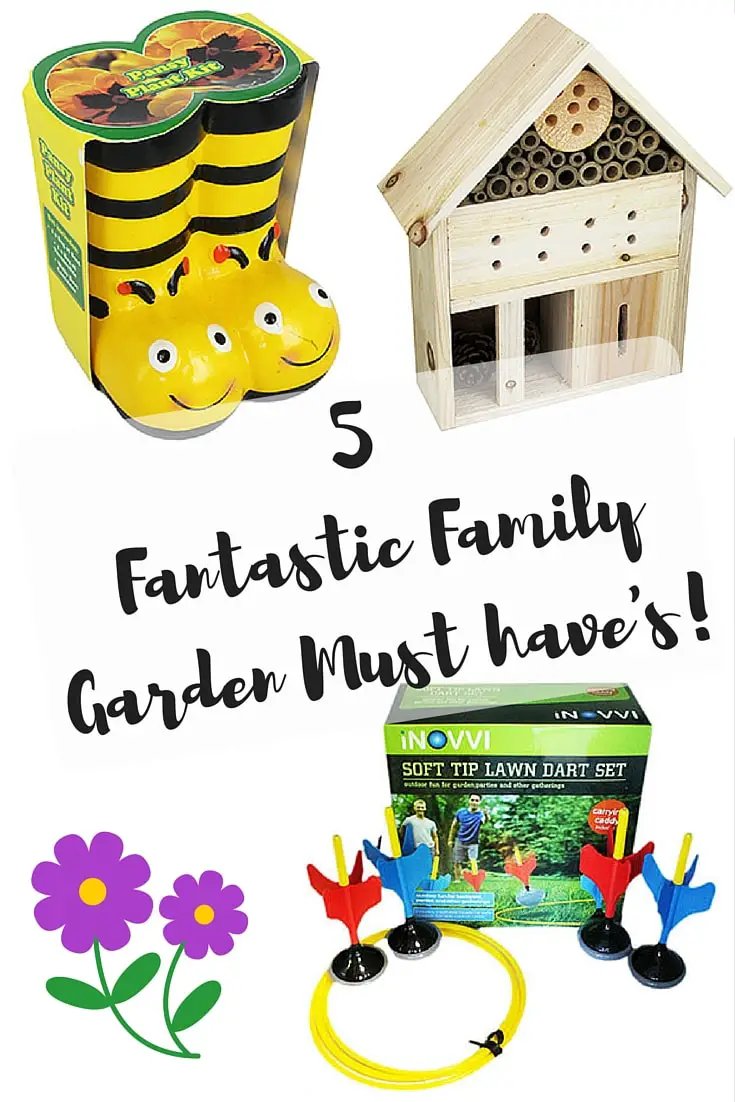 I'm sure it hasn't gone unnoticed that we love spending time outdoors, whether it be galavanting off on holidays to Scottish islands, local bike rides or just hanging out in the garden, we love being outdoors.
However, I hate the garden just being a mess of kids toys and looking rather sorry for itself.  With just a few accessories and fun gardening items for kids you can brighten up the garden and keep it kid friendly at the same time.
Here are our top 5 family garden must have's from The Works Home & Leisure range.
We absolutely love these bright welly boot planter kits, they would be fantastic to get little ones interested in gardening with their own little gardening patch to tend and water, whilst brightening up a dull area at the same time.
Kids and adults alike love to see insects in the garden and this lovely insect house would be perfect to encourage wildlife into your garden by providing their very own home.  It's especially important to encourage bees, as their numbers have been severely reduced in recent years and need all the help they can get.
If you have a fairy loving child, then they will simply adore this little fairy house.  You could create lots of little stories about the fairies that live here and you may even encourage a pair of garden birds to nest in it too.
To add a little more brightness to the garden, I love these sweet LED lanterns, there is only one in each pack, but at £1 a lantern you can buy several and string them together to create a great place to enjoy the summer evenings.
Finally, you need to have a little family time in the garden, so what about this lawn dart set, which even little ones will enjoy playing.  I know mine just love the chance to throw anything!
You can find all these great items over at The Works, along with lots more The Works Home and Leisure.
What's your must-have garden item?
J x
*This is a collaborative post