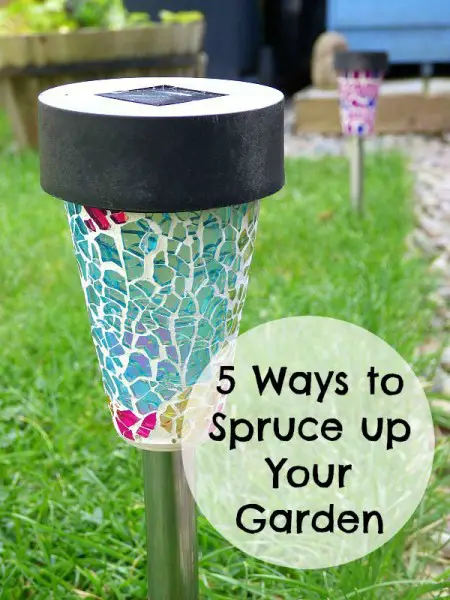 Our garden has been a little neglected this summer.  Partly due to being busy with other projects and partly because I got annoyed with our veg patch, all our efforts to grow veg this year have been thwarted by slugs!  So it has been full of toys and plants growing wild!
If your garden is lacking a little after a busy summer here are my 5 top tips to get your garden looking great again!
1. Cut back any plants that have become a bit too wild.  Our raspberry's and herbs were sprawling so far over the path you couldn't walk along it properly, but now it has that cottage garden look without the wildness.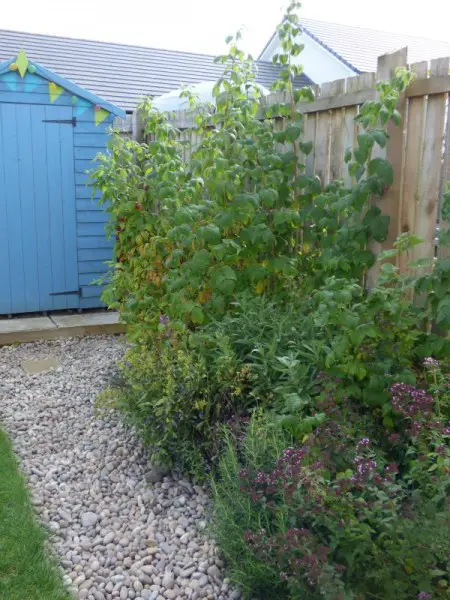 2. Get an outdoor box for your children's garden toys.  This crate once belonged to my grandfather and has been sitting in our shed for a while.  After a coat of wood varnish and a new lid (not finished yet!) made from a pallet panel it's now put to good use storing toys.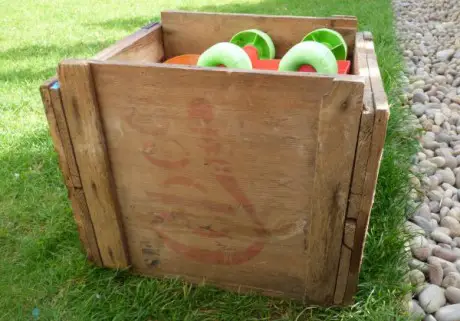 3. Decorative lighting. I love lighting that looks good in the day as well as at night.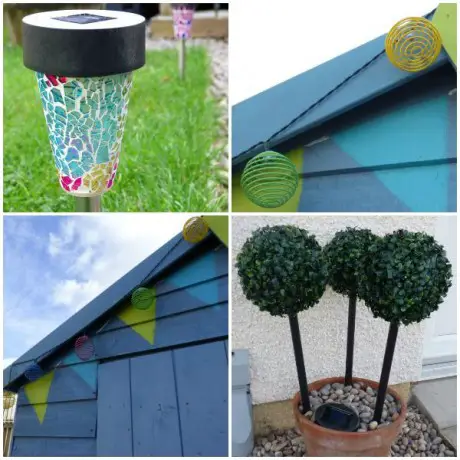 When I was asked to review some solar lights for PK Green I chose these beautiful mosaic stake lights to go along the path to the shed and a string of spiral lights to hang on the shed.  They look amazing at night, I'm impressed at how bright they are and how long they hold their charge for.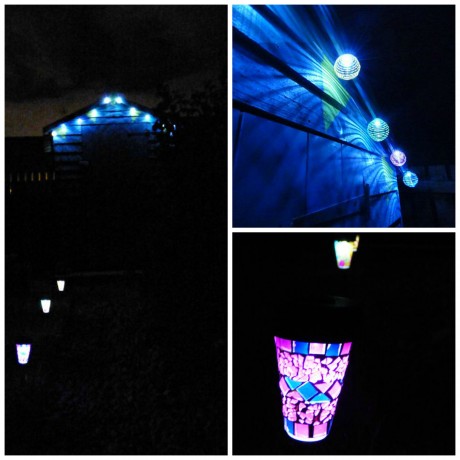 During the day they also look pretty and bright, just how I like my garden to be.
Don't neglect the front door either, we placed these lovely solar powered topiary stakes at the front door.  They look nice in the evening (and even though there is bright street lighting they still come on at night), but more importantly I can't kill them, we have a porch over the front door so plants there don't get rain water and I'm not good at remembering to water them, so this looks great!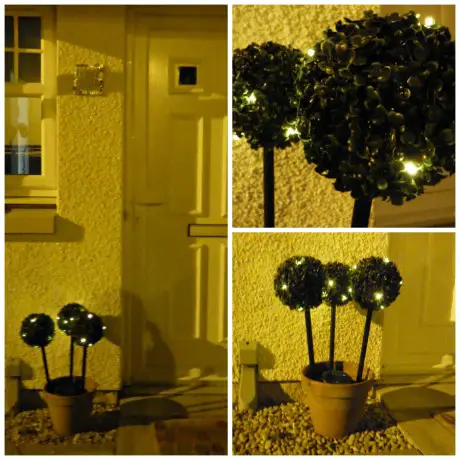 4. A lick of paint.  From painting sheds to a mural on the wall, paint really does help brighten up a garden.  There are so many colours to choose from and I love our beautiful blue shed!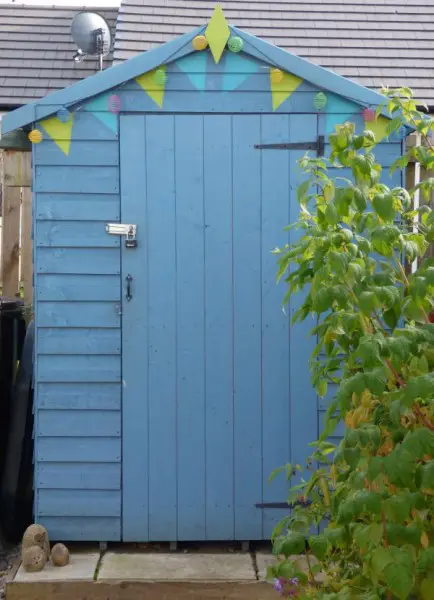 5. The obvious one, weeding and don't forget the patio and paths, scrape the weeds out with a piece of thick wire (or even an old butter knife would be fine).  It really does make the garden look so much better!  Although you could just plant succulents between the cracks to make it look interesting!
How is your garden growing this year?
J x
Disclaimer:  I was sent the solar garden lights to review for this post, however all opinions are my own.