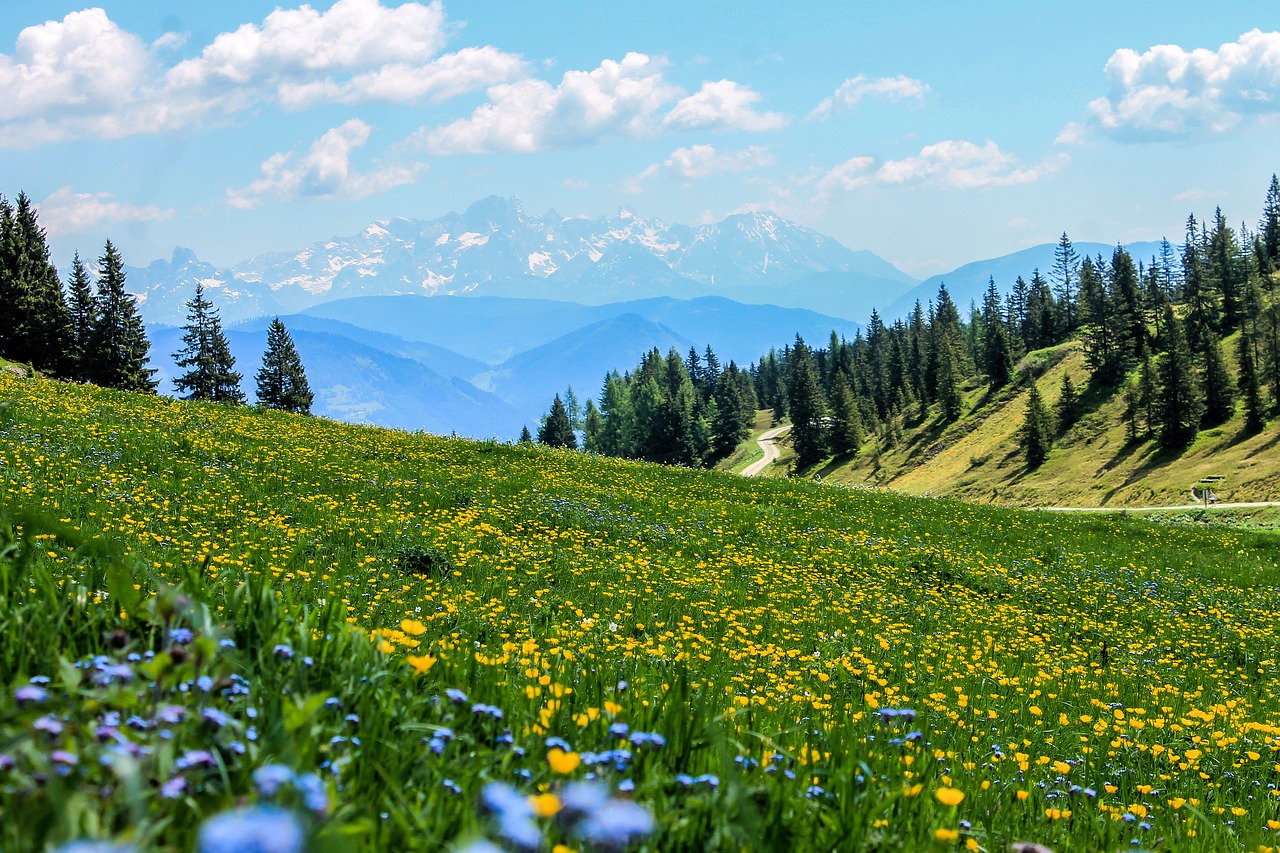 *This post may contain compensated elements
The Alps are often considered a winter destination, but there's so much more to the area than just skiing and snowboarding.  This is the perfect place to visit with the family in the summer, with plenty of activities that are geared towards children as well as the adults.  If you are an adventurous family, or even if you're not and want to try something new, this could be the perfect trip for you.
With so many different activities on offer you will definitely find something new to enjoy and have a fantastic bonding experience too.  Also, the weather is quite good in the summertime, nowhere near the amount of rain that we have back here in the UK and with temperatures around the mid-twenties!
Read on for more information about what you can do for a family activity holiday in the Alps.
Mountain Biking
Where there are mountains there will be mountain bikers!  The Alps is full of fantastic trails and you can easily hire bikes from most resorts to cycle with the family.  Children who tend to complain of sore legs when walking can normally cycle a lot further, so you can enjoy a great day out further afield.
There are also many lifts throughout the mountains which are suitable for carrying bikes, giving you a chance to get eh family higher up the mountains before whizzing back down again.  Bring a delicious picnic and you can enjoy a great day out for everyone!
Walking With Help From Lifts
Of course you can always walk various trails too, which is the way to go with younger children who aren't as keen or safe on bikes yet.  With a good off road stroller you will still be able to walk a good distance with little ones and also use some of the lifts that are open during the summer season.
This may be the way forward for children walking further, happy to race on to get to the lift.  You can enjoy a pleasant walk whilst the children can run wild along the trails!
The Luge
There are various toboggan runs in the alps which are great for families.  It's basically a sledge on wheels that you can whizz down a concrete slope or along metal rails for a more exciting coaster with lots of twists and turns.  If you have a child who likes rollercoaster rides, then this is something that they will love and remember forever!  Younger children can go on with parents and enjoy the experience together.
With plenty of options throughout the alps, there's plenty to choose from for thrill seekers and families alike.
Pony Trekking
Pony trekking is a big hit with children, sitting on a top of a large animal and going for a ride is always going to be exciting.  Trekking together as a family for half or full days through the stunning scenery of the Alps is a lovely relaxing way to enjoy the mountains.
For younger children there are also shorter treks of an hour, which may be much more manageable when they are the age where they need to run around more.
Via Ferrata
We don't really have many Via Ferrata's over here in the UK, but there are plenty to choose from in the Alps.  A Via Ferrata involves climbing on a rock face with the use of rungs, ladders, ropes and other fixed climbing apparatus.  Some Via Ferrata's are suitable for older children aged 12 and over, which could be a fantastic bonding opportunity with your child.
Aside the thrill of climbing there will also be the incredible views as you explore the rocky alpine area with your family.
Kids rock climbing
For younger children you can go rock climbing together as a family.  There are lots of outdoor and indoor rock climbing locations throughout the alpine areas.  Children as young as 5 can enjoy learning how to safely climb rock faces and abseil down again, there are even a number of bouldering structures for children and adults test their skills on.
If you are the parent that is a bit unsure of heights, this may be a good way to help face your fear.  Starting on smaller sections and watching your children safely climb or abseil down without a problem.  Their bravery will definitely rub off on you!
Rafting With Kids
I had always thought rafting was only for adults, but there are some lengths of river within the Alps region that are suitable for families with children aged from 7 years old.  All rafters are issued with paddles and help to guide the raft over swells and around rocks, enjoying the thrill of exploring the river from the water.
Everyone is given all the safety equipment they need and will meet others on the raft, which makes it rather sociable!
Sailing
Take to one of the many lakes on a sailing boat, there are smaller boats with single sails for children.  Learn how to sail across the lake with a 2 hour lesson or if you are already a competent sailor you can hire a boat to use.  If you are hiring a boat then you will need to make sure you bring evidence of your sailing capability.
Spend several hours a day on the lake during your holiday and you could return home as an 'expert' sailor!
Kayaking
Kayaking has always been a favourite of mine, having kayaked on lochs, rivers and seas around Scotland.  It would be great to introduce  children to kayaks, especially when the scenery is rather stunning and the weather is more likely to be warm!  Both the usual closed kayaks and the sit-on top kayaks are available for use on different lakes.  Or you can even try out a Stand Up Paddleboard for a slightly different experience.
I can imagine it being a wonderful way to explore the shores of the lakes and bask in the beautiful summer sunshine below the mountains.
Adventure Parks
If you have a child who loves climbing and obstacle courses, then maybe one of the adventure playgrounds are a good idea?  Climbing over rope bridges, through tunnels and down zip wires is a lot of fun for little thrill seekers.  Many of these adventure parks are set in the tree-tops, where you are shown how to safely use ropes and carabiners to keep yourself safe at height.  Fantastic for children as a learning experience about climbing at height and safety.
With obstacles and features suitable for all abilities you can enjoy adventure parks and tree top activities as a family.
What Else?
This is only a small snapshot of the family activities available in the alps.  If you keep searching around the resort that you are staying at I'm sure you will find plenty more fantastic activities.  From mini quad bikes, archery, mountain boarding and geo-caching there will be plenty for you to do together as a family.
If you need time to take part in activities the kids are too young for you can also make use of kids clubs that are at most resorts in the Alps.  They will entertain your children whilst you can enjoy some time on activities such as parapenting, white water rafting or water skiing.  It's a win-win situation for you all!
Pin For Later