Do you love being organised?  Having a diary of events planned and millions of lists to remind you of what you need to do?  Me too! I love having notebooks and lists, but I have waaaay too many.  So I'm cutting back and instead will be using this gorgeous unique life planner I was asked to review for Pirongs.
I am completely in love with it and can't wait to get started writing in it, I just have to brave the first pen mark, which is always a difficult task.  I don't want to ruin it with messy scrawl!
The great thing about the unique planner are that they can really be unique.  You start off by choosing a design for the cover or uploading your own design, photos, whatever you want.  I chose this beautiful rainbow design and on the back is a photo of my little family.
You also get a choice in colour of the spiral binding, the ribbon place marker, the elasticated band and additional extras such as a pen holder, sticky place markers, plastic pockets and washi tape.  I love how you can colour co-ordinate it to fit your personality, so it can be in just the right colours for you.
I chose to start the planner in August, that way I don't have to wait until January to start organising myself.  There is also the choice of starting in April if you like to keep it at the beginning of the financial year.
The planner begins as you would expect, with a year overview and then each month has a month at a glance double spread and then a week at a time with plenty of space for writing day-to-day tasks.  This was the design I chose for my planner, you can also get a smaller planner, but there isn't as much room to write.
After the monthly pages you get to the exciting bit.  You can choose from lots of different pages on what you would like to include at the back.  I went for a birthday page and contacts, which are always well used lists and I often misplace my address book, so I definitely needed to include those.
Next I went for a budget page and Christmas lists (gift lists, Christmas card list and things to do for Christmas).  I normally have lists for these, but it's great to have them all in one place so I can easily check them.
I also like the party planning lists, mainly to organise the boys parties without worry of losing the list of who's coming and who to send thank you cards to.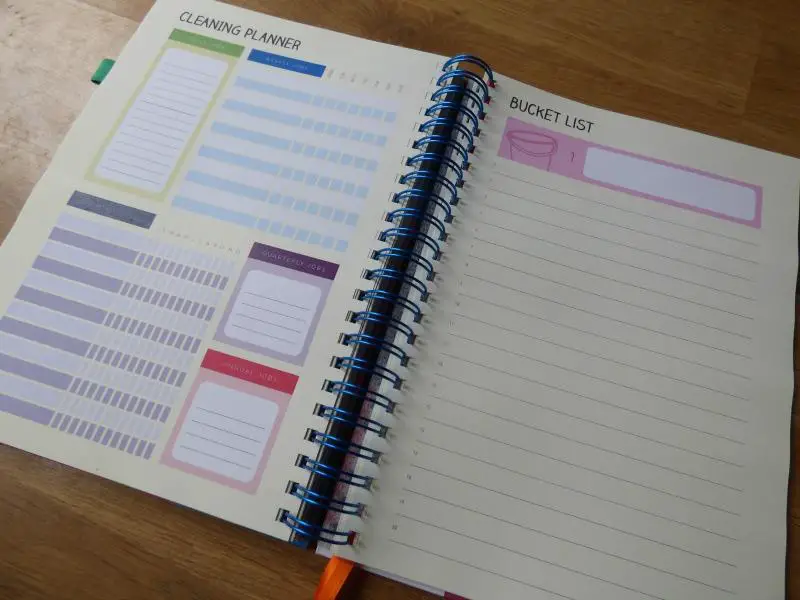 The cleaning page might actually make me clean our house a little more often, with weekly, monthly and yearly tasks.  Bucket lists are fun too, so I have included one of those before a whole wad of general 'list' pages.  Which will be used for a variety of different things.
At the very back are a few pages of Sudoku and word chains, perfect for nights when we're camping and I've finished reading my book.
Behind the Sudoku and word chain's is a page of stickers, including the monthly page tabs.  They are fairly easy to stick on, but a word of warning, use the guide provided to place them correctly, I *may* have made a mistake!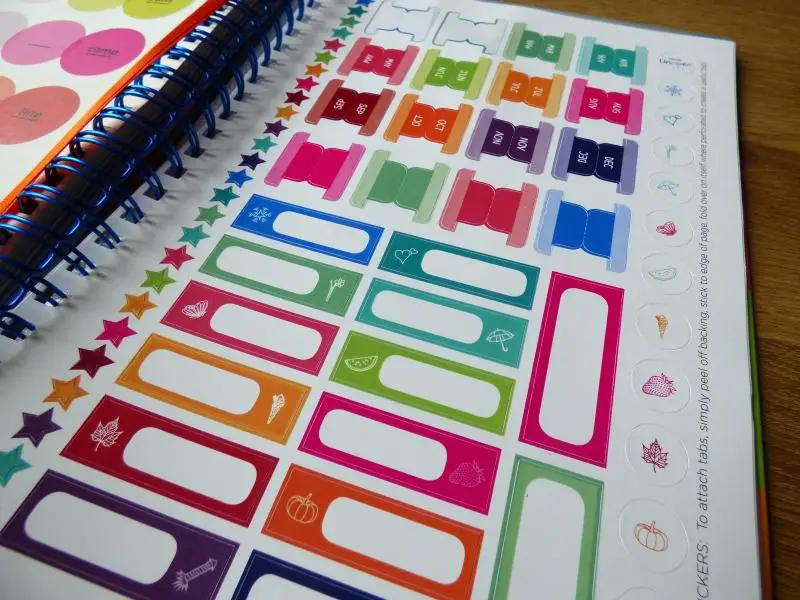 If you would like to win your own unique planner in whichever designs and colours you would like, then fill in the form below.  Good luck!
Pin for later:
J x
* I was provided with the planner for the purpose of this review, however all opinions are my own,